Do you need to work on your credit or money management skills? Who doesn't? Spaces & CO is partnering with Operation HOPE to teach and brush up on skills for managing money.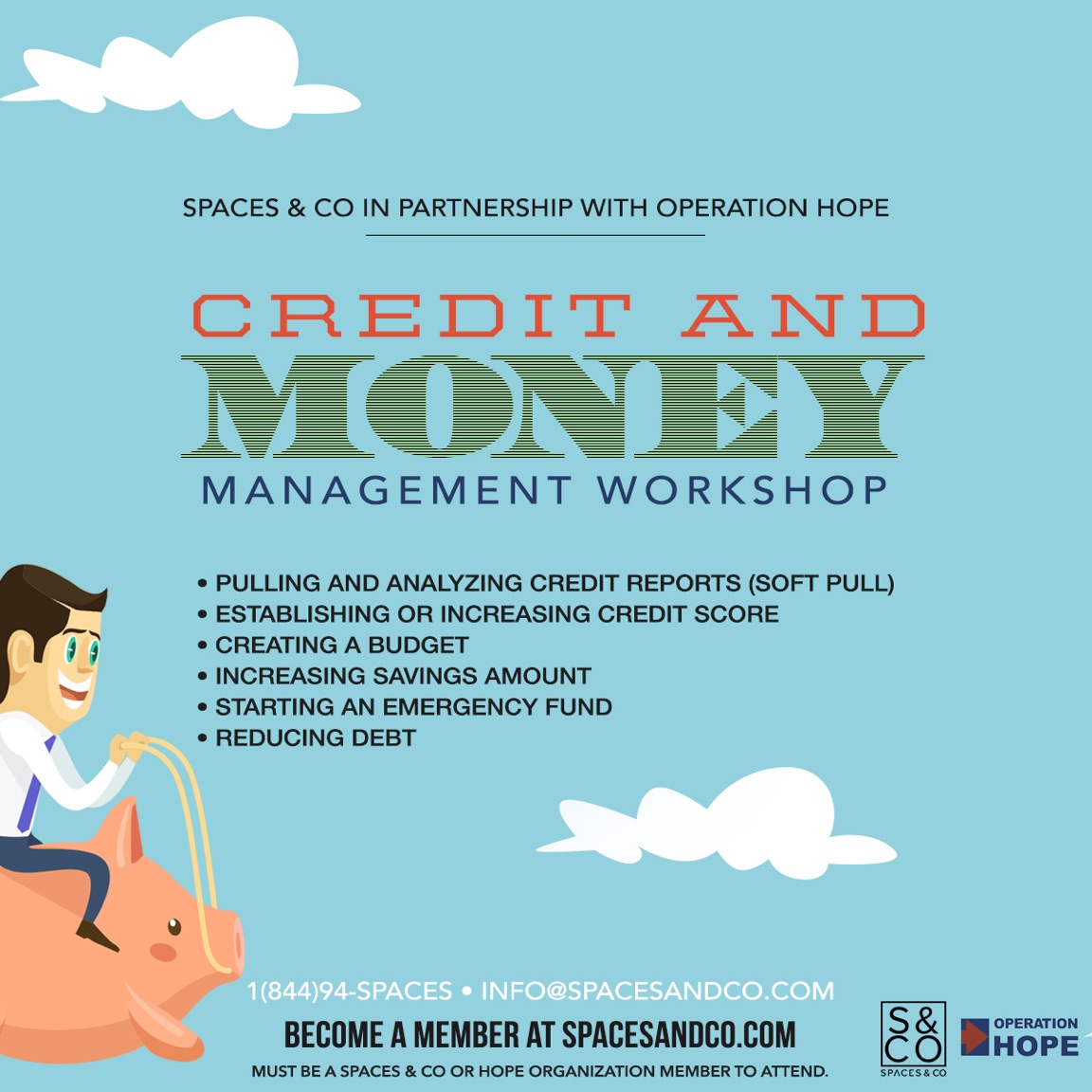 The benefits to effective money and credit management are almost never-ending, yet most people avoid controlling their cash or have never learned how to. But budgeting and being smart about your money can monumentally affect your life and your business—in positive ways.
If you can achieve your money goals and save more effectively, you'll be ready for unexpected expenses and able to avoid late fees or other unnecessary expenses. Not to mention the tying up of loose financial ends mean saving more money and after some time, that can build up to be a significant amount of cash.
Want to hear more about money and credit management? Could your financial skills use a boost? Become a member at spacesandco.com for free and take advantage of this program among many others for free!