It's been proven time and time again that the key to succeeding and fulfilling your goals is by mapping them out specifically. In order to bring the vision in your mind into reality, it's best to recreate your goals visually.
Vision boards are an excellent medium for doing so. They work a number of ways: as wall art that constantly reminds you, as motivation for the New Year, or as a promise written out to hold you accountable.
At Spaces & CO, we know accountability and a little bit of imagination goes a long way in achieving your goals. So join us for our vision board event, free to members, to create and curate your goals! You can hang it up at home or keep it as a reminder of how great 2017 will be for you and your business.
Network with others, enjoy a bit of creativity, and envision your 2017 year!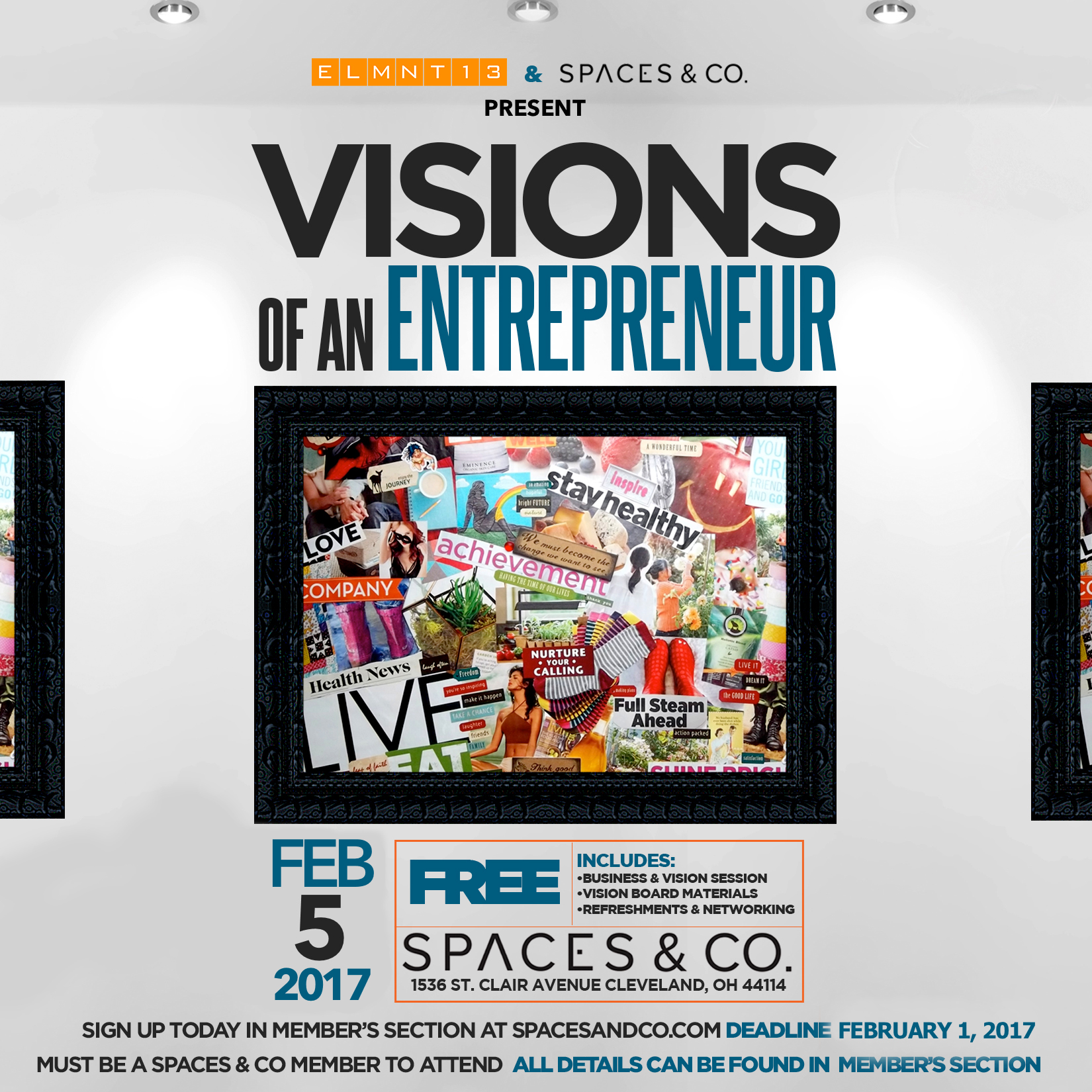 This event is free for all members! And, if you aren't a member yet, simply go online to spacesandco.com to sign up for free today.